Best Craft Beer Destinations in the RGV
If you're looking for the best craft beer destinations in the Rio Grande Valley, you've come to the right place. From trendy bars and restaurants to lively food truck parks, there's something for every craft beer fan in South Texas. Whether it's your first time visiting the area, or you're a South Texas native, here are a few spots you should check out if you want to enjoy a cold one around the Rio Grande Valley.
Map of Craft Beer Destinations
Hopper Haus Bar and Grill  |  Port Isabel, TX
Address: 418 E Queen Isabella Blvd, Port Isabel, TX 78578
Website: https://sites.google.com/view/hopper-haus/
Description: Even though it's one of the newer entrants to the South Texas craft beer scene, Hopper Haus is one of our favorite spots in the RGV. This full-service brewpub serves up burgers, chicken sandwiches, and tacos that are all themed after the activities happening at the SpaceX launch site nearby. Their spacious outdoor patio is comfortable and relaxing, and they consistently host great live music events. Next time you're in South Padre Island, make sure you swing by and have a beer at Hopper Haus! 
The Broken Sprocket  |  Brownsville, TX
Address: 6305 Paredes Line Rd, Brownsville, TX 78526
Website: https://www.thebrokensprocket.com/
Description: The Broken Sprocket is a trendy food truck park located north of Brownsville. They have a full-service beer and wine garden, a wide variety of food selections, and a full-blown concert stage to host local bands. It's dog-friendly, bike-friendly, and family-friendly, and is definitely one of the coolest spots to hang out at in Brownsville on a weekend evening.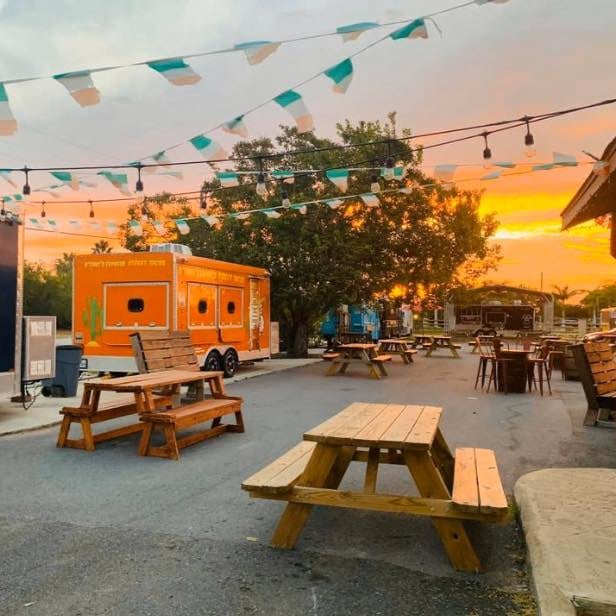 The Lucky Barrel  |  Brownsville, TX
Address: 2100 FM802, #18, Brownsville, TX 78526
Website: https://theluckybarrel.com/
Description: The Lucky Barrel is Brownsville's largest sports bar and grill. With dozens of beers on tap, two full-size bars, and a ton of pool tables, there is always something to do at Lucky Barrel. They also host live music and events many nights of the week. Oh, and if you're looking to watch a specific sporting event, it's pretty much guaranteed that they'll be airing the game of whatever team you follow. 
The Moon Rock  |  Harlingen, TX
Address: 1811 W Jefferson Ave, Harlingen, TX 78550
Website: https://www.themoonrockrgv.com/
Description: The Moon Rock is the sister location to The Broken Sprocket. Located 25 minutes north, the Moon Rock features a 60-person bar and an outdoor courtyard with ample shade to avoid the Texas sun. A wide array of cuisines is served out of the food trucks around the venue including BBQ, pizza, pasta, and burgers. There are also live music shows most weekend nights so check the event calendar on their website before you go!
Roosevelt's at 7  |  McAllen, TX
Directions: 821 N Main St, McAllen, TX 78501
Website: https://www.restaurantji.com/tx/mcallen/roosevelts-at-7-/
Description: One of McAllen's most famous craft beer bars is Roosevelt's at 7. Roosevelt's provides a laid-back, comfortable atmosphere with a large selection of craft beers always on tap. Located in downtown McAllen, Roosevelt's also offers a wide variety of food options including pizzas and sandwiches. We're huge fans of their craft beer bottle collection and their broad array of tin tackers hanging on the ceiling!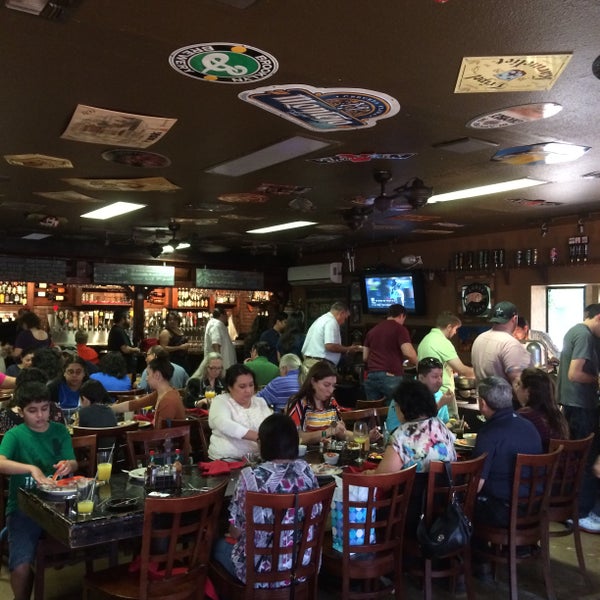 The Gremlin  |  McAllen, TX
Address: 322 S 16th St, McAllen, TX 78501
Website: https://thegremlintx.com/
Description: The Gremlin is another famous craft beer destination that can be found in downtown McAllen. Located in a 100-year-old old house that was converted into a restaurant and beer bar, it's easy to fall in love with their modern design and trendy outdoor seating area. The Gremlin specializes in international street foods with an ever-changing craft beer selection on draft and a broad selection of wines.
The Craft  |  Weslaco, TX
Address: 400 S Kansas Ave, Weslaco, TX 78596
Website: https://thecraftbeercocktails.com/
Description: A hidden gem in the RGV craft beer scene is The Craft, located in Weslaco. The Craft is known for both its wide selection of craft beer, and also for their unique craft beer cocktails and infusions where they . Additionally, they offer a multitude of creative street fusion pizzas which are deliciously topped with street food cuisines from around the world like Birria, Gyros, and Korean BBQ. Finally, they have a large food truck park that provides many other tasty offerings.
Did we miss a place? Please reach out and let us know at hello@starbasebrewery.com!