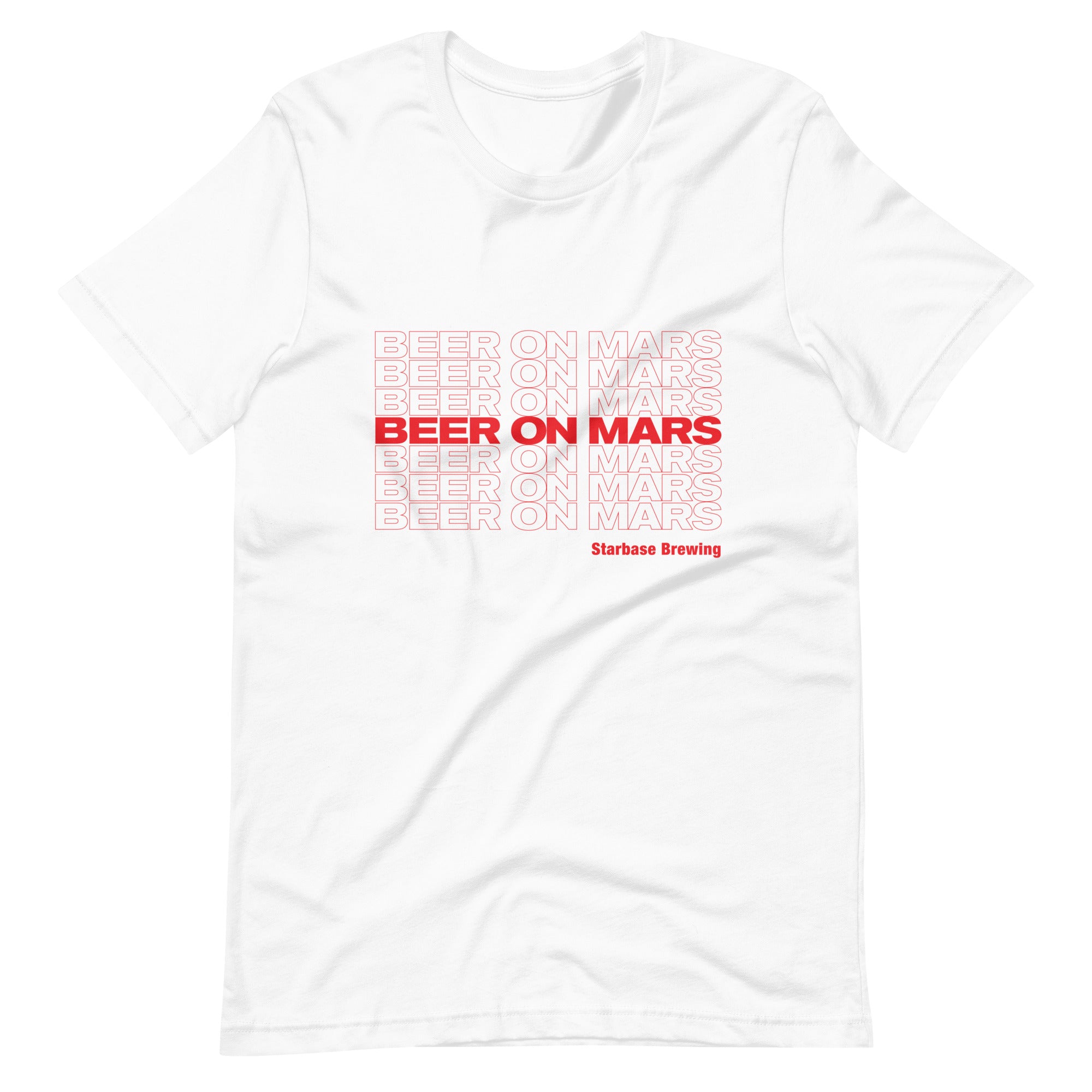 Beer on Mars Shirt
Elevate your style to otherworldly levels with the "Beer on Mars" Shirt – a modern, bold statement that seamlessly marries pop culture with space-age brewing! Taking inspiration from an iconic design, this shirt features the repeated "Beer on Mars" text in classic white and red, making it an instant conversation starter.

Fashioned from premium fabric, this shirt promises unparalleled comfort while its eye-catching design ensures you stand out in any crowd. Whether you're enjoying a cold one on Earth or daydreaming of Starbase Brewing's Martian endeavors, this shirt serves as a trendy reminder of where craft beer's future lies.

Represent the intersection of retro design and forward-thinking aspirations with this standout piece. Grab the "Beer on Mars" Shirt today and wear your support for Starbase Brewing – where terrestrial tastes meet extraterrestrial dreams. Cheers to the next frontier in brewing!