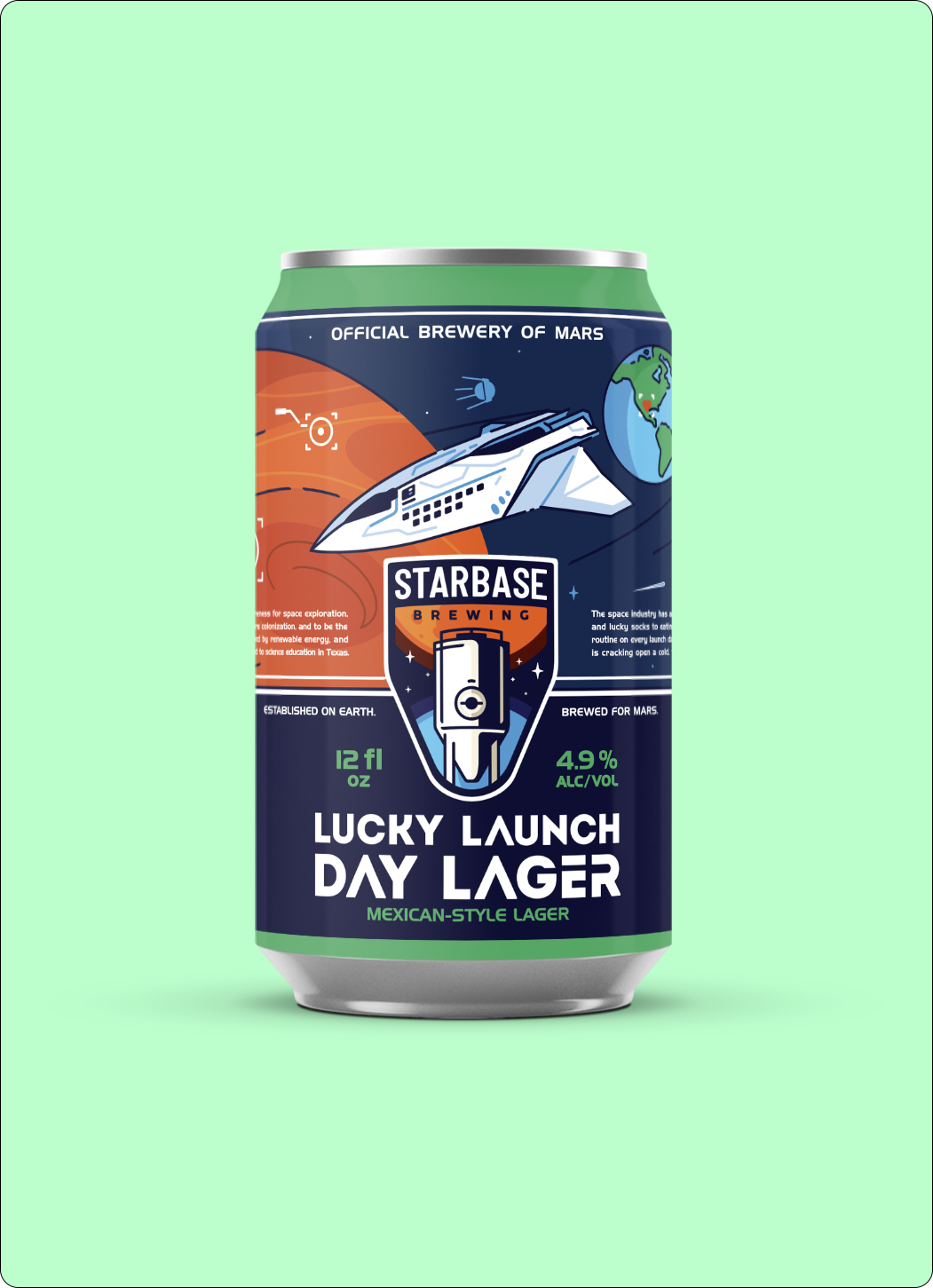 Lucky Launch Day Lager
Classic, light-bodied lager that is equal parts mellow and smooth. Flaked maize and German malts merge to form a crisp, refreshing beer. Boasts an aroma of softly spiced hops and corn chips. Best enjoyed during rocket launches.
Inspiration: The space industry has always been superstitious. From wearing lucky shirts and lucky socks to eating lucky peanuts, many space fans follow the same routine on every launch day, just in case. One of our lucky launch day traditions is cracking up a cold, tasty lager and cheers-ing to a successful mission!