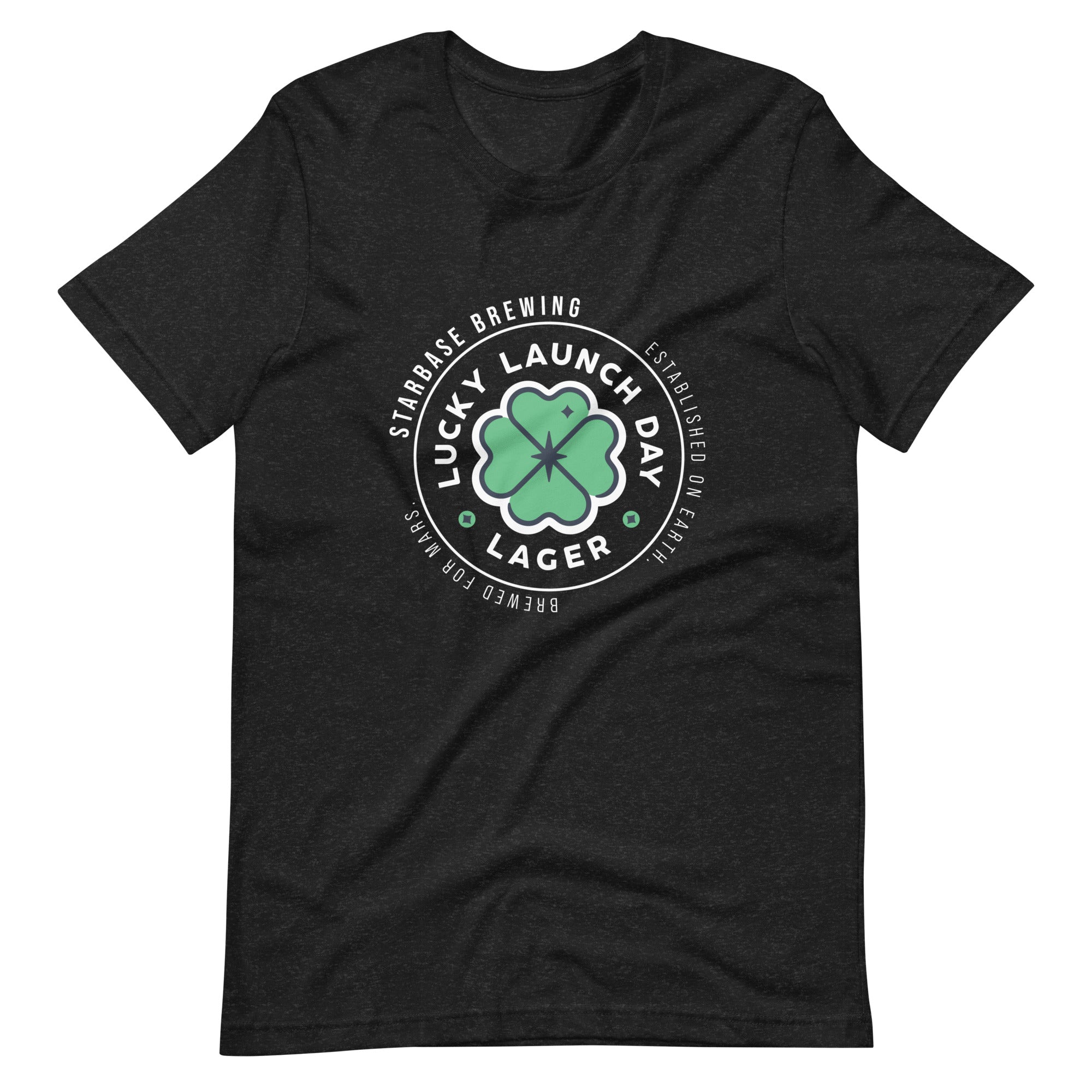 Lucky Launch Day Lager Shirt
Gearing up for another launch? In need of a new piece of launch day apparel to go with your lucky socks and lucky
peanuts
? Well, today is your lucky day!
Introducing the Lucky Launch Day Lager t-shirt - the perfect companion for all of us who get way too superstitious about rocket launches. This stylish shirt pairs perfectly with our popular beer of the same name.
Whether you're watching a launch from the comfort of your own home or piling into the car to make a 5-hour drive to the pad (joinnnn usssssss), this shirt is sure to bring you some extra luck on launch day. So why wait? Grab one today and join the lucky few who know the power of a good t-shirt and a great beer!